Online Traditional Hatha Vinyasa Yoga and Meditation Certification Teacher Training
The times have evolved and so do us. Most are us engaged in work, families and other responsibilities and somewhere linger to keeping working on ourselves. For those we are happy to offer online Yoga TTC certification course where we can connect through the virtual world and still connect through our body and souls. We call it the beauty of Yoga that heals and grow us inside out.
Continuing our journey through online classes here is an overview of what you will be experiencing with through this lane of life.
Date: When you choose to start
Fee: 500 USD
Language: English
Module: Pre-recorded classes
Level: Beginner to Intermediate
Certification: Yoga Alliance
Style: Hatha & Vinyasa
Rishikesh Yogis Yogshala offers online classes and teacher training on traditional Hatha Yoga, meditations and yoga philosophy under the guidance of one of the experienced and dedicated team of teachers in Rishikesh, India.
The classes are structured to suit most of us. The classes and the curriculum involves in depth training and teachings that one will benefit even after being a yoga practioner or just beginner in Yoga; designed to provide immersive online training with maximum efficiency and both online and static content support. The modules of the course imply practical as well as theoretical contents.
Our courses and classes offer an opportunity to deepen your practices of Yoga and Meditations. The classes will be consisted of practical and experiential Hatha Yoga,  Mantra Chanting, Pranayama, Mudra, Bandha and Meditation techniques and other classes focused on talks on important areas of Yoga philosophy, Anatomy and theory of yogic techniques.
At Rishikesh Yogis; we endeavour to teach yoga and meditation in its purest and traditional form. Our 200 Hour Yoga Teacher Training course has been taught by highly acclaimed and experienced team of Yoga Masters who have experiences of teaching and practicing Hatha Yoga and Classical Yoga Philosophy of Patanjali.

200-Hour Yoga Teacher Training
Learn Traditional Yoga & Sadhana with Its Interpretation
This 4-week Course is facilitated by team of highly qualified and exponential team of teachers in the field of Yoga and meditation. We have a dedicated  team of highly experienced and internationally acclaimed Yoga Teachers.
All the sessions are pre- recorded which can be watched at your own convenience even later that makes this a self- paced course.
This is a Yoga Alliance Accredited Certification Course; hence upon the successful commencement of the course you will receive Yoga Alliance accredited certificate that is valid worldwide.
The pre- recorded classes will cover experiential traditional Hatha Session with special inputs on correct Alignment and Adjustment, Pranayama, Meditation techniques, Mantra Chanting and evening class will shed light on Yoga Philosophy, theory of yogic techniques and Anatomy and Physiology.
Offline support is also provided with detailed informative manual containing synopsis of talks and practical classes, softcopies of important reference books.
Dedicated time weekly for interactive discussions and Q/A
In-depth theory sessions focusing on Yogic Philosophy, Yoga Sutras of Patanjali, Traditional philosophy of Hatha Yoga, mainly in relation to the meditation and yogic techniques taught.
This Course is suitable for all age groups and different levels of fitness and understanding.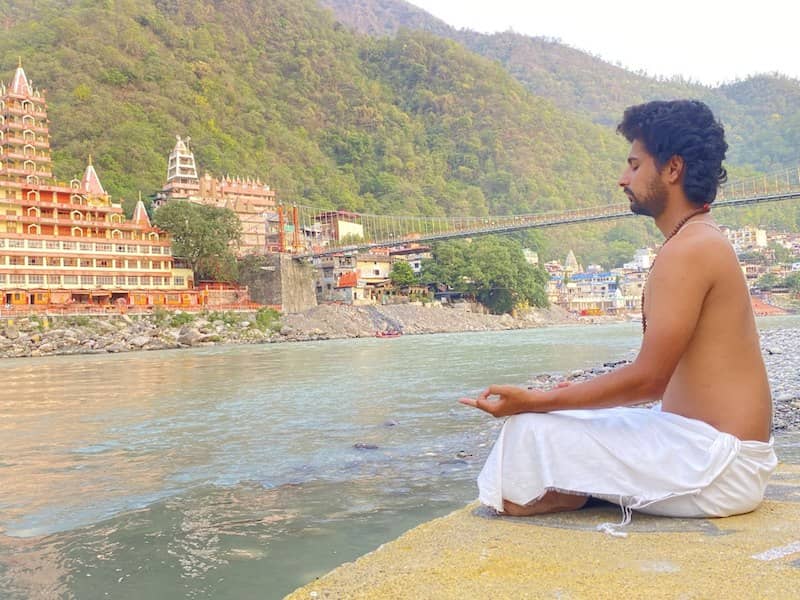 200 Hour Yoga Teacher Training Syllabus
An Overview


The syllabus for 200-hour Yoga Teacher Training that we have cultivated will take you the roots of the philosophy and practices of yoga. It is an immersive and intensive course as we intend to incorporate the principles of yogic philosophy in teaching that helps the participants to evolve at not only at physical and mental levels but also at spiritual levels.
Subjects covered:
Traditional Hatha and Hatha Vinyasa
Yoga Philosophy and Teaching Methodology
Meditation and Mantra
Pranayama and Breathing Techniques
Alignment and Adjustment
Yogic Anatomy and Physiology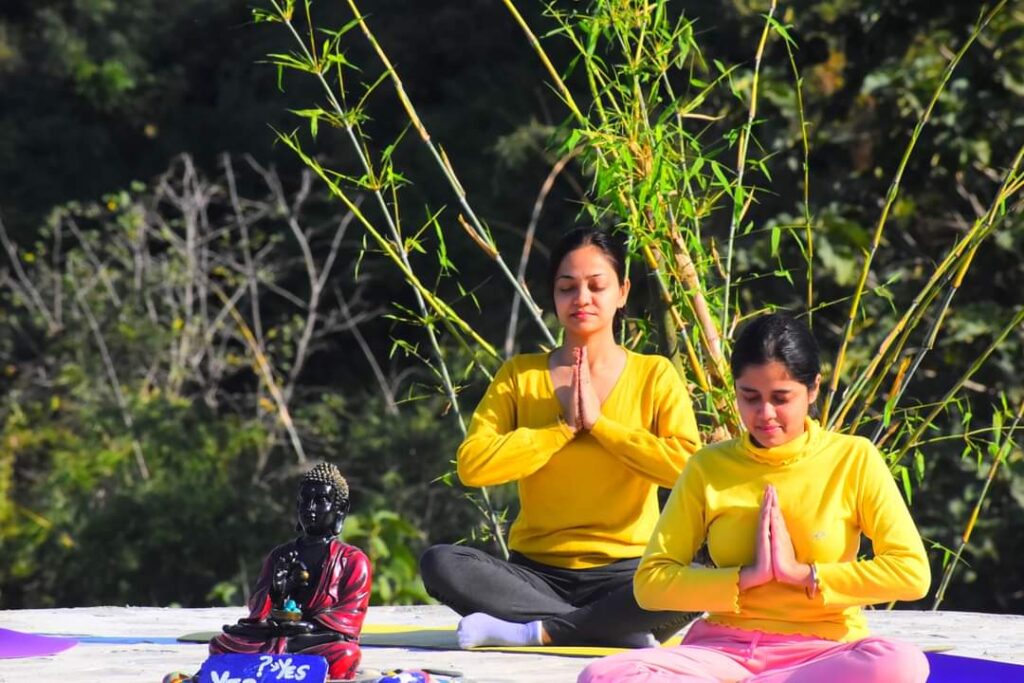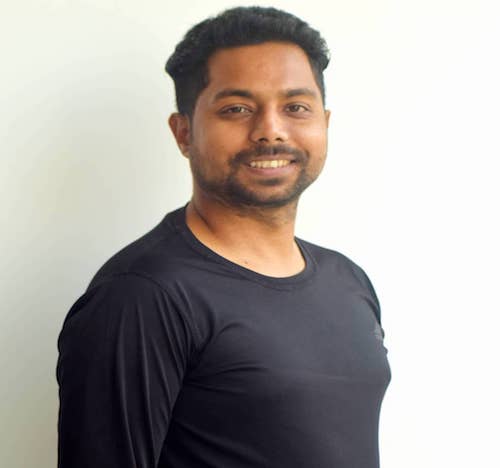 Uttam Ghosh – Founder
Hatha Yoga, Meditation & Pranayama Teacher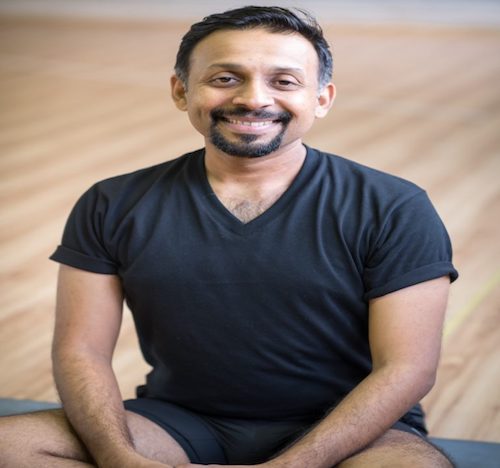 Acharya Shri Parveen Nair
Non-dual Philosophy and Embodied Yoga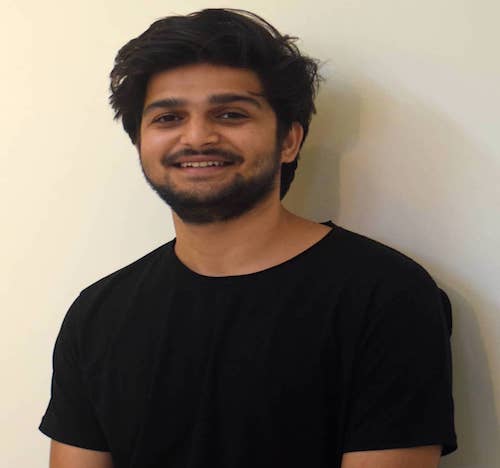 Ritesh Bhatt
Yoga Anatomy & Adjustment Alignment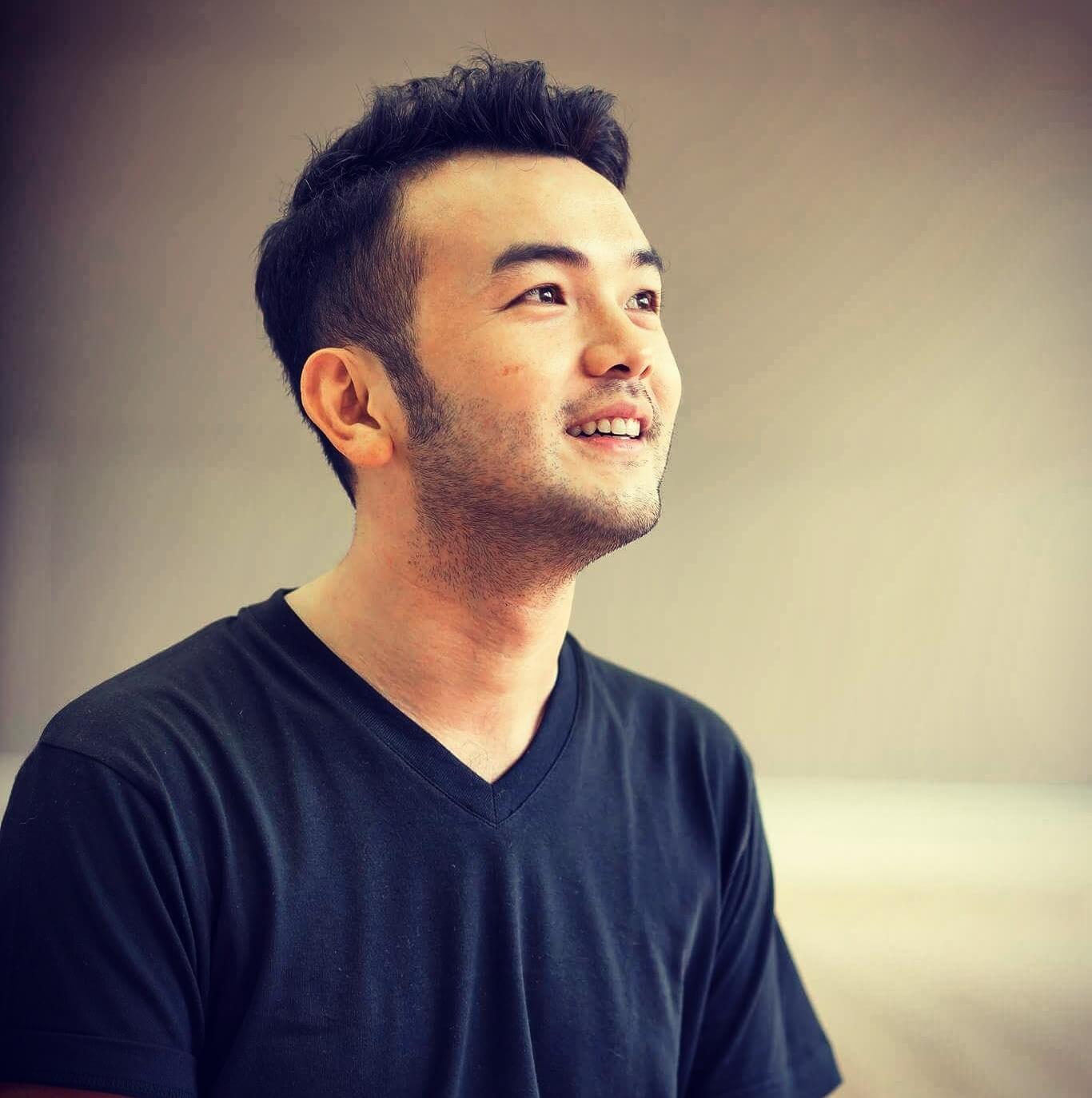 Louis (Ramana)
Iyengar Yoga - Yoga Anatomy and Physiology