200 Hour Yoga Teacher Training Rishikesh
Rishikesh Yogis Yogshala 200 Hour Yoga Teacher Training Rishikesh Course is a widely respected yoga certification course. Due to this comprehensive course's certification by the Yoga Alliance USA or the World Yoga Alliance, our graduates will maintain the highest standards of yoga education. 
You will acquire the skills and information needed to teach yoga anywhere in the world after completing this 200 Hour Yoga Teacher Training Course, allowing you the opportunity to pursue a career as a certified yoga instructor. Join Rishikesh Yogis Yogshala today and embark on a life-changing path toward being a certified Yoga teacher!

Date: 1st Nov – 24th Nov
Starts From: 1200 USD /55000 INR
Language: English
Module: Residential with Meals
Level: Beginner to Intermediate
Certification: Yoga Alliance
Style: HATHA & VINYASA
Receive Your Certification After Completing the 200 Hour Yoga Teacher Training in Rishikesh.
Our teams of 200 Hour Yoga Teacher Training in Rishikesh are dedicated practitioners and teachers who have led various Yoga camps successfully. Our main focus is to cultivate traditional teaching and values of Yoga with updated information on body-mind science, which is why we offer this comprehensive training program in the heart of Rishikesh.
Our 200 Hour Yoga Teacher Training Rishikesh course is designed to provide you with sound skills for teaching safe and effective yoga classes. The curriculum combines detailed alignment knowledge and intelligent sequencing with vinyasa theory, giving you a comprehensive understanding of the practice. 
Our teachers have spent over 20 years collectively investigating nearly every style of yoga, its practices, and associated philosophies, including the ones covered in the 200 Hour Yoga Teacher Training in Rishikesh course. 
Our knowledge, combined with their approach to experiential education, creates a rich and multi-faceted learning environment that will prepare you to confidently teach yoga to others.

Why join a 200 Hour Yoga Teacher Training Rishikesh course with Rishikesh Yogis Yogshala?
Our teaching pedagogy, including our highly sought-after 200 Hour Yoga Teacher Training Rishikesh, has proven to be a great success in the studio method of teaching. It has provided many teachers with a functional and innovative way of teaching without copying or mimicking. We help the teachers find their voice and their own narration in the practice, as well as teachers who have completed our 200 Hour yoga teacher training course.
Students will learn to apply healthy critical thinking through an inquisitive approach to yoga studies. They'll practice innovative teaching drills, gain clarity about how scientific principles substantiate training techniques, explore the deeper dimensions of yoga practice, and leave with a cutting-edge understanding of human movement and physiology. In all, students can expect to complete this training with new perspectives on yoga study, a greater understanding of biomechanical alignment principles, and expand general knowledge.
Asanas (yoga poses), pranayama (breathwork), and meditation are all carefully explored in our in-depth course. This includes both practicing and analyzing these positions. In addition, we delve into the rich history and philosophy of yoga, study basic Sanskrit, and explore the ethical principles that guide our practice. 
By the end of our 200 Hour Yoga Teacher Training Rishikesh course, you will have gained a treasure trove of knowledge about anatomy, kinesiology, applied biomechanics, and how to use this knowledge to optimize your yoga and movement practice and teaching. Join Rishikesh Yogis Yogshala on this journey toward becoming a confident and knowledgeable yoga teacher. 
Embodied Pranyama and Meditation
Embodied Meditative Vinyasa
Course Highlights: 200 Hour Yoga Teacher Training, Rishikesh 2023
The 200 Hour Yoga Teacher Training Rishikesh course module offers balanced exposure to the practice of Hatha Yoga, traditional Meditations, Kriyas Pranayama, Mudra, and Bandha.
The Course is led by a team of highly qualified and authentic yoga teachers.
Guidance and Mentoring of our participants under the supervision of dedicated teachers following the most authentic form of Hatha Yoga and various Meditation techniques.
Clean and Hygienic Accommodation with attached hot showers. 24×7 power back up. Three nutritious and balanced vegetarian meals every day with Herbal tea.
Engaging guided excursions during the 200 Hour Yoga Teacher Training in Rishikesh course to places of spiritual and yogic significance.
A Yoga Essentials kit is provided to each participant upon arrival.
We abide by the guidelines of Yoga Alliance to provide a friendly, nurturing, and safe environment to all of our participating guests.
We believe to teach in small batches in regards to being able to attend to each of the participants during the Yoga Teacher Training course.
24×7 Wifi facility available.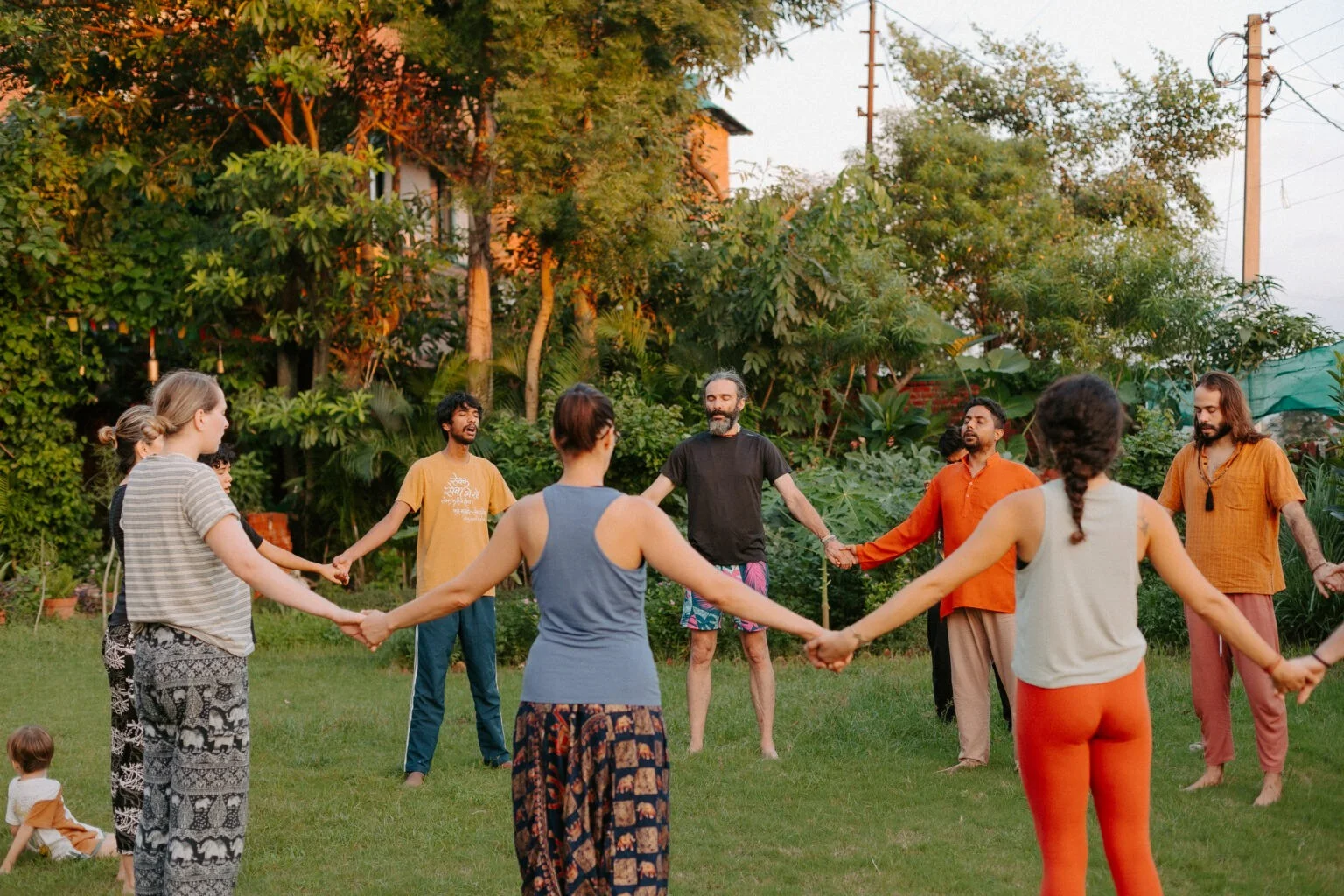 Upcoming 200-Hour Traditional Hatha Vinyasa Course
| Date From | Date To | Availability | Booking |
| --- | --- | --- | --- |
| 1st February 2023 | 24th February 2023 | 0 Seats Left | Booked |
| 1st March 2023 | 24th March 2023 | 0 Seats Left | Booked |
| 1st April 2023 | 24th April 2023 | 0 Seats Left | Booked |
| 1st May 2023 | 24th May 2023 | 0 Seats Left | Booked |
| 1st July 2023 | 24th July 2023 | 04 Seats Left | Book now |
| 1st August 2023 | 24th August 2023 | 02 Seats Left | Book now |
| 1st September 2023 | 24th September 2023 | 03 Seats Left | Fully Booked |
| 1st October 2023 | 24th October 2023 | 6 Seats Left | Book now |
| 1st November 2023 | 24th November 2023 | 06 Seats Left | Book now |
| 1st December 2023 | 24th December 2023 | 0 Seats Left | Fully Booked |
| 3rd January 2024 | 26th January 2024 | 04 Seats Left | Book now |
| 1st March 2024 | 24th March 2024 | 02 Seats Left | Book now |
| 1st April 2024 | 24th April 2024 | 03 Seats Left | Book now |
| 1st May 2024 | 24th May 2024 | 05 Seats Left | Book now |
| 1st June 2024 | 24th June 2024 | 0 Seats Left | Fully Booked |
200 Hour Yoga TTC in Rishikesh ~ Fee Structure
| Room | International | Indian |
| --- | --- | --- |
| Deluxe Single Room | USD 1400 | INR 1.15L |
| Single Room | USD 1300 | INR 75,000 |
| Triple/ Twin Sharing Room | USD 1200 | INR 65,000 |
| Twin Sharing Cottage | USD 1000 | INR 55,000 |
200 Hour Yoga TTC in Rishikesh Course Curriculum (Syllabus)
The syllabus for 200 Hour Yoga TTC in Rishikesh course that we have cultivated will take you to the roots of the philosophy and practices of yoga. It is a comprehensive course as we intend to incorporate the principles of yogic philosophy in teaching that helps the participants to evolve not only at physical and mental levels but also at spiritual levels. 
The 200 Hour Yoga TTC in Rishikesh course structure at Rishikesh Yogis Yogshala is an excellent blend of philosophical traditions of Patanjali's Yoga Sutras, Samkhya Yoga, Kriya Yoga, and Kundalini Yoga with a practical approach to Traditional Hatha Yoga and Vinyasa Yoga.
Dedicated Hours Of Teaching Authentic Yoga (Asanas)
There dedicated hours of teaching covering each aspect of the 200 Hour Yoga Teacher Training Rishikesh that covers Techniques, Training and Practice of yogic discipline during the course.
The regular practice ensures that you grasp everything that we teach you in the program. The yoga teacher training in Rishikesh daily schedule starts with a morning practice of asanas and pranayama, late mornings philosophy talks, sessions on anatomy & physiology and the meditation sessions will helps you understand the power of our mind.
There will be dedicated sessions for teaching methodology and alignment /adjustment. The entire 200 Hour Yoga Teacher Training in Rishikesh is designed for the students to avail maximum benefit in regards to lessons taught , self-reflection, teaching methodology and even exploring the treasures of Rishikesh.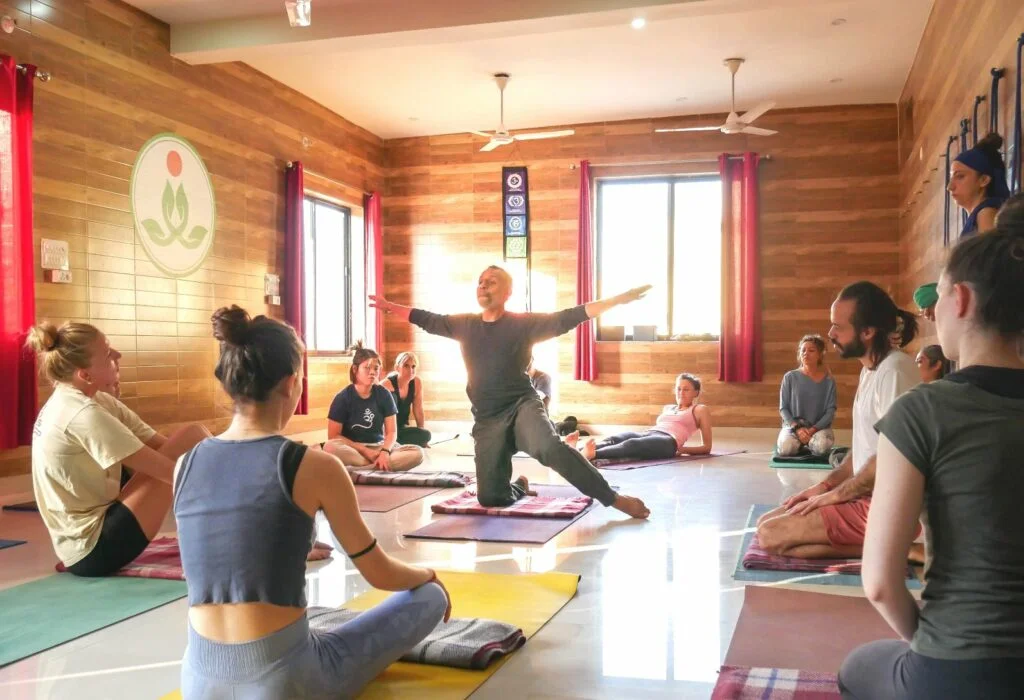 When we are able to hold the mind in one place that is called concentration. The word Dharana is a Sanskrit word derived from the root dhri which represents 'foundation' or 'base' In the yogic tradition, Dharana belongs to the internal stages of raja yoga which is the path of mental and psychological discipline. Dharana follows the stage of pratyahara where the mind withdraws from the external objects and is embodied internally. The mind has the power to separate from the senses and go deeper to create its own world while the senses remain outside.
Differentiation between sensory awareness and mental awareness needs time with practice. Once we are able to understand this distinction then the mind will be able to dwell in other deeper states where the Dharna becomes intense. The practice of deepening mental awareness could also be referred to as Dharana. 
The concept of Dharana is just not merely holding the thoughts running in our mind but bringing one's awareness and consciousness to a state where the body's and mind's propensity are functioning together. The state of Dharana provides supreme relaxation, mental power, and a greater ability to concentrate. With regular practice and dedication, we become aware of our thoughts. 
With Dharana, we train our minds of understanding and deal with our surroundings. The greater our awareness the better will be our control of the distressing nature of our personality like anxiety, negative thoughts, fear, depression, emotions, and so forth
Prana means 'vital energy' or 'life force'. It is the force that exists in all things, whether consciously or unconsciously. Breath control could be generally referred to as Pranayama. 
Indeed, it is more subtle than air or oxygen, yet is closely related to the air we breathe. Pranayama must not be mistaken for simple breathing exercises targeted at increasing oxygen levels in the lungs as it is much more than that; it is getting together your conscious and sub-conscious mind while you breathe. 
Breathing is used in pranayama to control the inflow of prana through the nadis, or energy channels, of the pranamaya kosha, or energy body. 
Pranayama utilizes breathing to impact the inflow of prana in the nadis or energy channels of the pranamaya kosha or energy body. 
Despite the fact that this interpretation appears to be correct in light of the practices involved, it doesn't convey the entire meaning of the term. 
The word pranayama is based on two roots of yoga: Prana and Ayama. The words "Ayama" and "Yama" often get mixed.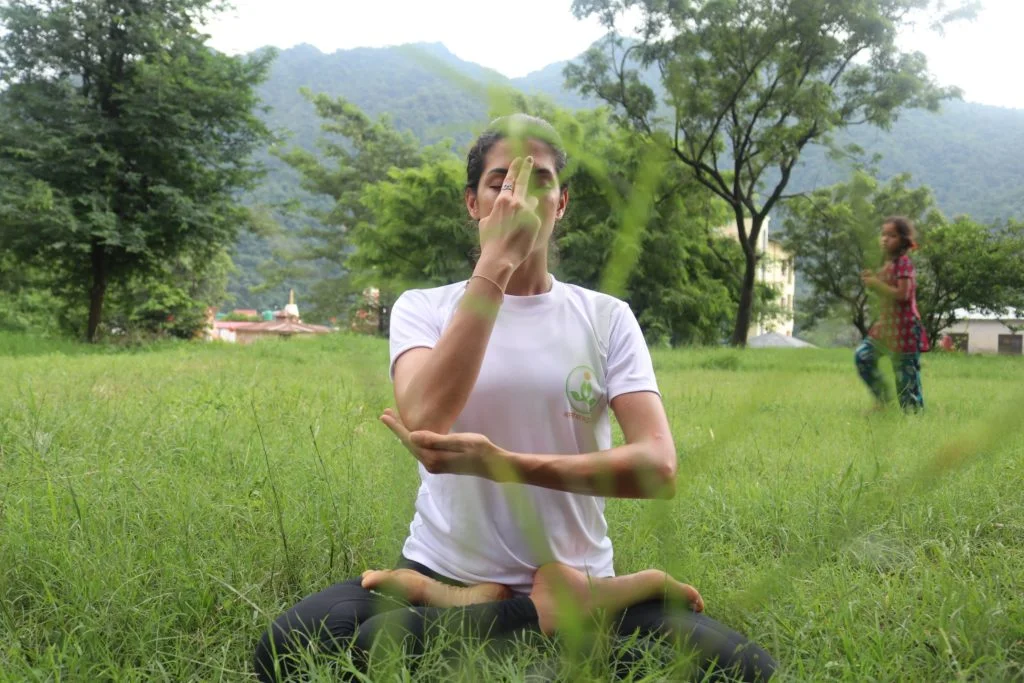 Transforming to a Yoga Teacher
This will guide you through the in and out of becoming a responsible and authentic 200 Hour Yoga Teacher Training Rishikesh. 
By encouraging interactive sessions and engaging of the students that involves the techniques, presentation, skills and awareness required to be a yoga teacher. As learning yoga demands immense amount of dedication and commitment same goes with teaching yoga. 
The one who aspires to teach yoga must follow and deliver the Yoga forms in its most authentic form. Becoming a Yoga Teacher allows to share and spread your knowledge with the whole world. We at Rishikesh Yogis Yogashala are committed to teach the traditional yogic practices only.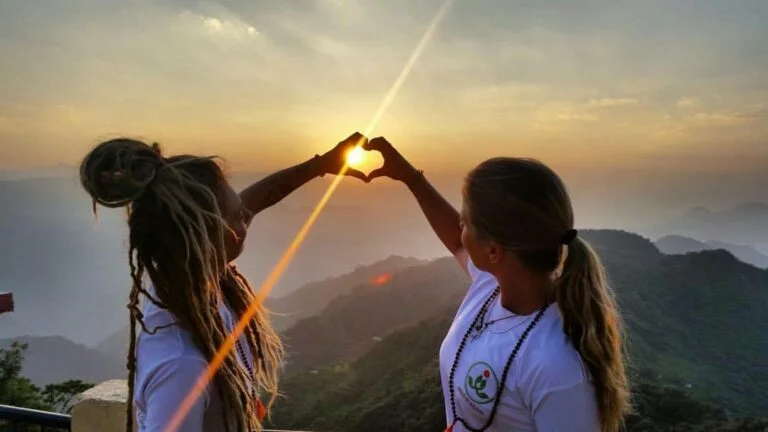 Understanding the Human Body
Functional Anatomy of the Human Body and its Relationship with Yoga Asanas. Understanding the functional anatomy of the human body is crucial for practicing and teaching yoga asanas effectively and safely. 
The topics covered in the Anatomy & Physiology classes are Biomechanics of the Body that refers to the study of how forces affect the body and its movement. Second is Terminology that helps in familiarization with anatomical terms such as flexion, extension, abduction, adduction, rotation, and so on is essential. 
Then, Anatomical Orientation and Planes of the Body. followed by the Locomotor System, this includes bones, joints, and muscles involved in movement. 
Knowledge of skeletal anatomy helps in understanding the structure and function of the body and most importantly the Spine which is a central structure in yoga asanas.
By integrating the knowledge of functional anatomy into 200 Hour Yoga Teacher Training in Rishikesh practice, one can ensure proper alignment, minimize the risk of injuries, and deepen their understanding of how different asanas affect the body. It also allows for modifications and variations to accommodate individual differences and abilities.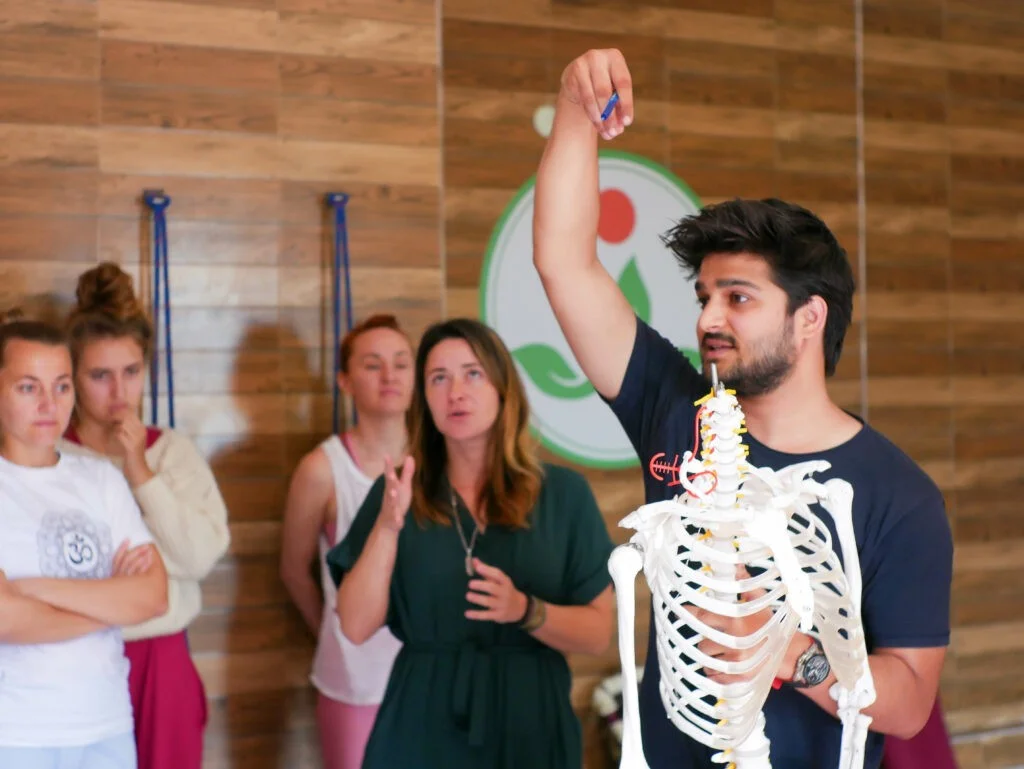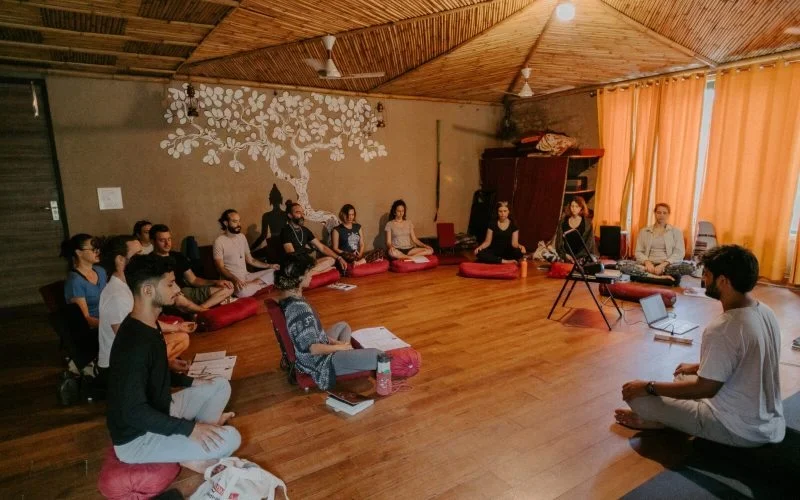 Knowing and understanding is the philosophy of 200 Hour Yoga Teacher Training in Rishikesh is equally important as one aspires to learn or teach yoga. 
This experiences enriches the knowledge of our yogic traditions. Getting into the roots of Yoga Philosophy we will know about Yoga Sutras of Patanjali in the view of Advaita Vedanta ( Non dualism) , Ashtanga Yoga of Patanjali and much more. 
Patanjali says that through systematic practice of certain techniques one can restrain the mental waves and reach a state of absorption in one's own true Self called samadhi. 
Remaining in one's true pure awareness, steady wisdom dawns that removes all attachment with mental modifications – the false identities of the ego and intellect.
Turning Knowledge into Action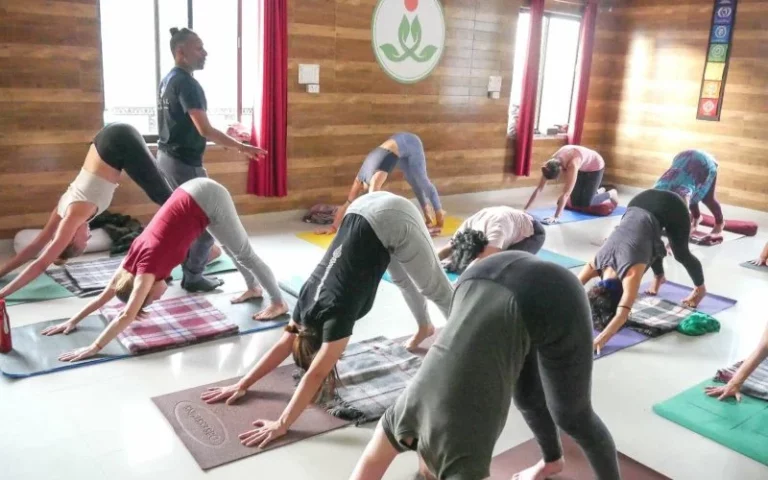 The final segment involves your polished transformation aiming at refining the teaching skills of practitioners in real and live yoga classes. 
The classes will be conducted under the supervision of a dedicated teacher following a series of feedback, suggestions etc to help you transform in your best version. 
The 200 Hour Yoga Teacher Training Rishikesh settles down with you taking sessions while improving yourself with guidance of the teachers and mentors. 
We conclude with a convocation ceremony that involves presenting certification to each of our students and heart whelming ceremony.
Journey with Rishikesh Yogis Yogshala

Components of 200 Hour Yoga Teacher Training Course in Rishikesh
Understanding of Antaranga yoga (internal practice of yoga)
Yoga Nidra (Art of Relaxation)
Meditation on concentration and withdrawal of senses
Kaya Sthairyam
Ajapa Japa
Antar Mouna
Chidakasha Dharna
Chakra Shuddhi
1. How to sequence a progressive class dynamic and restorative
2. Teaching Methodology Beginning a Class Classroom Management Demonstration of Asanas in Class
3. Teaching Principles
Daily schedule for 200 Hour Yoga Teacher Training Rishikesh India
A typical day in our 200 Hour Yoga Teacher Training Rishikesh India comprises various elements – practical sessions and theory workshops every day. Every day, you will get the opportunity to immerse yourself in three practice sessions and three theory workshops. Each of these sessions will equip you with the knowledge and understanding of various facets of yogic wisdom.
AT RISHIKESH YOGIS YOGSHALA, INDIA
200 hour Yoga Teacher Training Rishikesh Course - What to Expect from This Course?
In Rishikesh Yogis Yogshala 200 hour Yoga Teacher Training Rishikesh Course, you will study and deconstruct asana (yoga poses), pranayama (breath work), meditation, applied anatomy, therapeutics, yoga theory & practice, yoga history & philosophy, basic Sanskrit, ethics & boundaries, and you will master the skills required to teach. With great precision and clarity, your trainer will cover the primary tools needed to teach yoga to others. In addition to studying the fundamental yoga postures, topics will includes:
How to improve your own yoga practice
How to teach a yoga pose
Actions and alignment
Purpose and use of props
Restorative poses
Observing and understanding bodies
The art of teaching
When and how to modify yoga poses
How or whether to touch students and when to use adjustments
How to effectively sequence a class
Introduction to meditation
Functional anatomy and physiology
Meaning behind asana systems
History of Yoga – major schools and movements
How to develop and lead well-rounded yoga classes
Fundamental and intermediate yoga postures
Applied anatomy and kinesiology
How to optimize your voice and vocal instrument
How to advance your asana practice
How to work with your challenges and limitations in yoga poses
How to help your students modify poses to address challenges and limitations
Methods for sequencing a class
Yoga philosophy and mythology
Yoga ethics and best practices
Guidelines for establishing "codes of conduct"
Considerations for inclusivity in yoga
How to evolve as a yoga teacher, with transparency and grace
Additional Activities or Excursions included in the 200 hour Yoga Teacher Training Course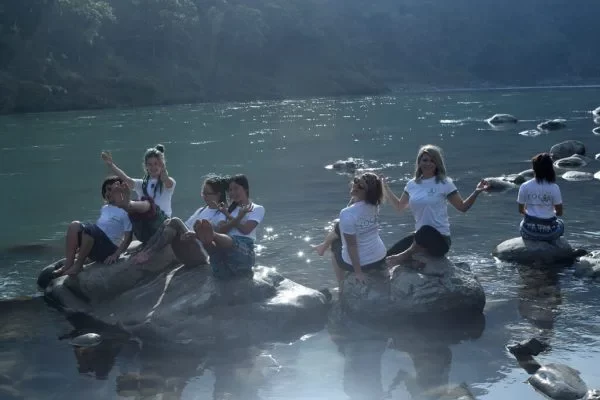 The FUN Fact! Get ready for a refreshing holy dip in the Ganges. We will take you down to the beaches of holy River Ganga for outdoor meditation and holy dip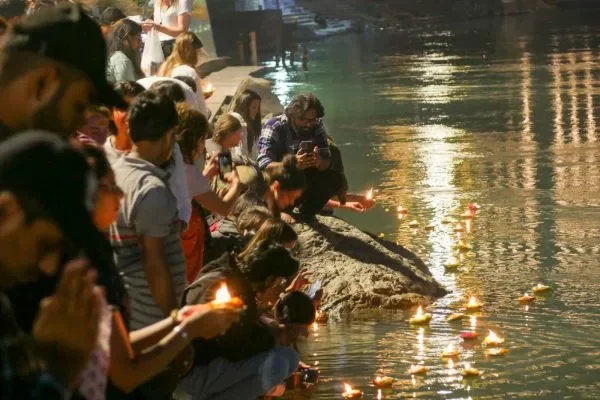 Walk to the Holy Ganges for Outdoor Meditation and much more to experience.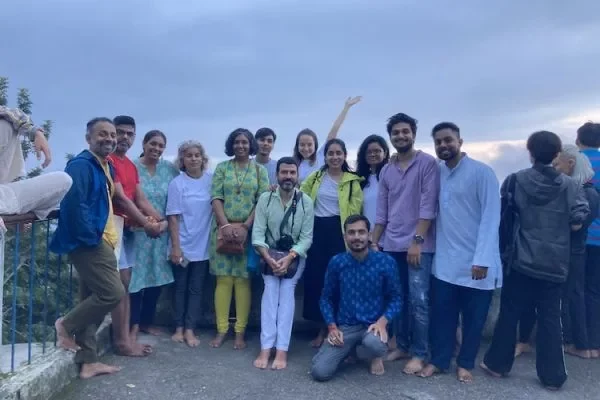 Engage yourself with guided excursions to sites of historical and yogic significance in the town (Rishikesh walks!)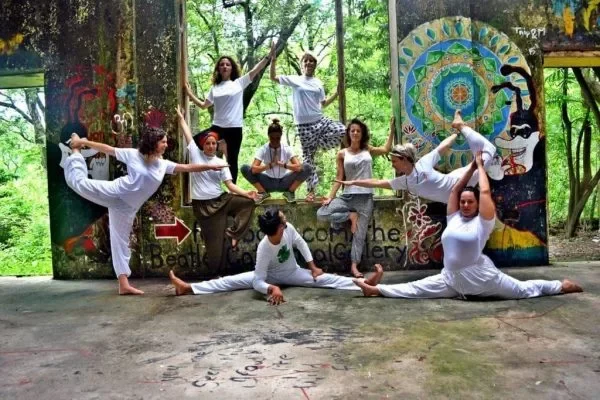 Caves! Visiting ancient meditation cave to experience its uplifting vibes!

Accommodation and Food provided during the 200 Hour Yoga TTC in Rishikesh