Our outer world is in continuous motion and along with it we dance round the clock. When we do sit still , how still is our mind?
Date: 10TH JULY -16TH JULY 2022
Fee: 30000 INR
Language: English, Hindi
Module: Residential with Meals
Level: Beginner to Intermediate
Certification: Yoga Alliance
Style: SMALL BATCHES

Sthira Tandava - 07 Days Retreat In Rishikesh, India
Exploring The Stillness In Movement
Most of what we observe in life is constantly undergoing a process of change or movement including ourselves. Is there something in us that is unchanging and constant?
If you see a moving bus pass by, what do you notice? If you were to freeze its motion in form of a picture what do you notice?
When we sit in meditation, in the voluntary stillness of body their is a gentle but continuous movement of breath.
There is Movement in Stillness. But is there stillness in movement?
Sthira Tandava is a yoga retreat in the green mountains of Uttarakhand. The serene atmosphere away from the hubbub of city is an ideal setup for self enquiry and rejuvenation. The intention of this retreat is to bring into our awareness the stillness within the movement. Finding the ever exisiting divinity within oneself. An infinite pool of nectar you can dip and soak into to refresh yourself. Once we connect with this inner wisdom, we can choose to keep coming back to this source.
Sthira – The tranquil silence within
Tandava – Divine Movements innate to our body
In this retreat we bring to you yogic practices such as dynamic asanas in form of embodied movements that bring us home to the natural moving patterns of the human body. Static asana practice like Yin Yoga where we explore bodily sensations and our mind flow. Active meditation or movement based meditations.
Traditional breathing and meditation practices from Bihar school of Yoga. Talks on Advaita Vedanta to make self enquiry into your experiences. In the lap of mother nature we find our balance amongst lush green mountains, chirping birds and fresh breeze in close proximity to the holy River Ganga.
About The Location - Dirghayu Bhava Aashram
Dirghayu Bhava Aashram is located on top of a Mountain surrounded by green forests of Uttarakhand. It is reachable from Dehradun airport in 30 minutes. In monsoon the entire area is full of natural water streams and rivers. The Calm and Peaceful aura of this place opens your hearts and minds naturally to bring out the mindfulness required for a journey towards self awareness and healing.
The Ashram is close to local village community and believes in the simple, sustainable and holistic lifestyles of Pahari Villages.The food preparation is based on ancient Ayurvedic principles of cooking, use of clay or brass pots, different herbs, simple preparation, and is suitable for all 3 doshas. The meal served here is not only nutritionally dense is also prepared with positive energy and love.  Food is the source of the flow of energy in our bodies and the food here supports the positive flow of energy in your body and mind.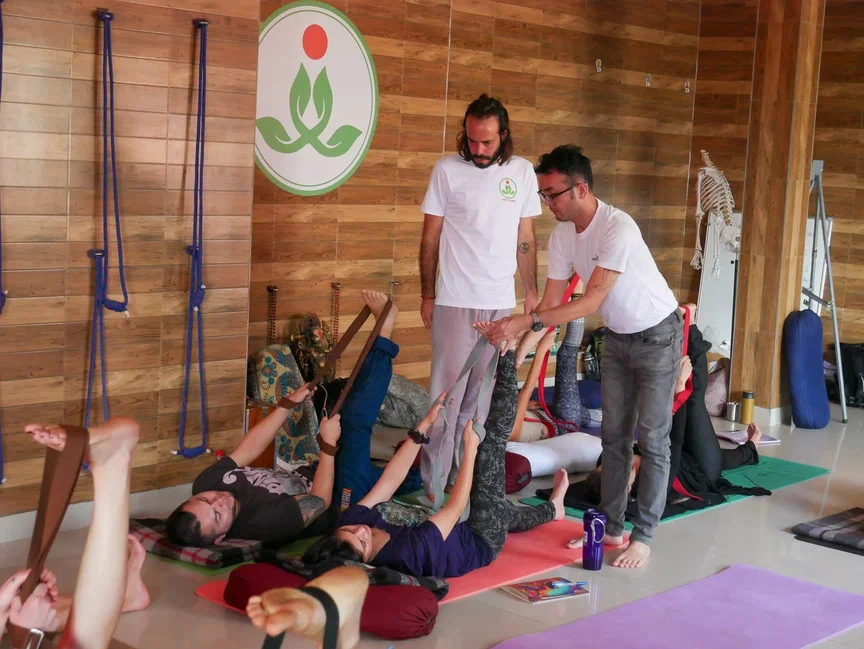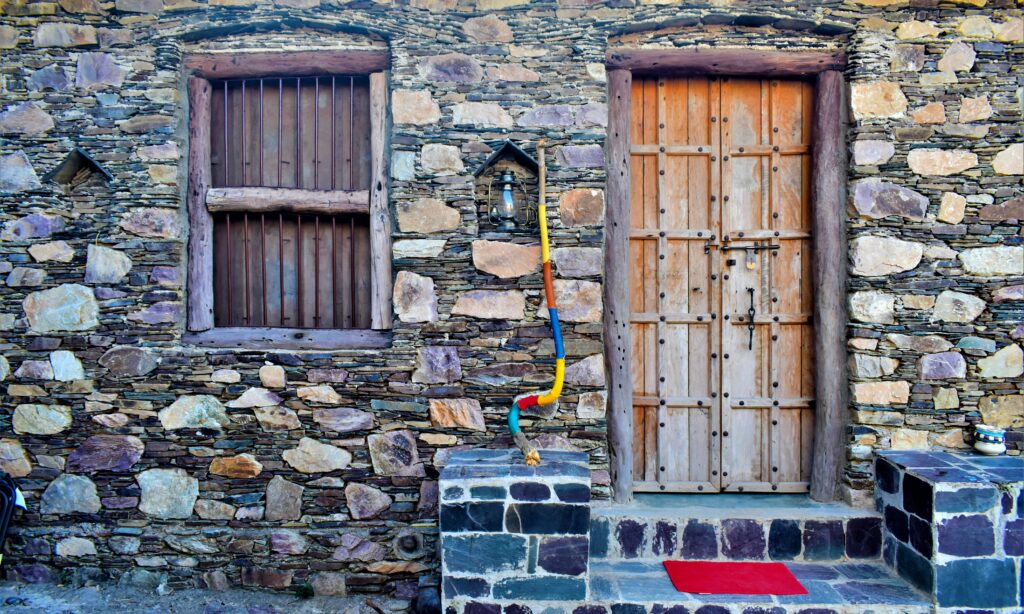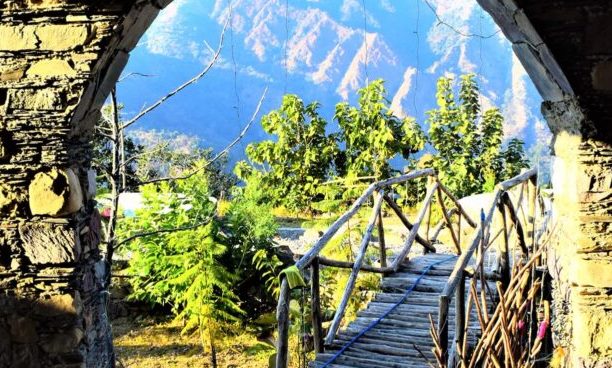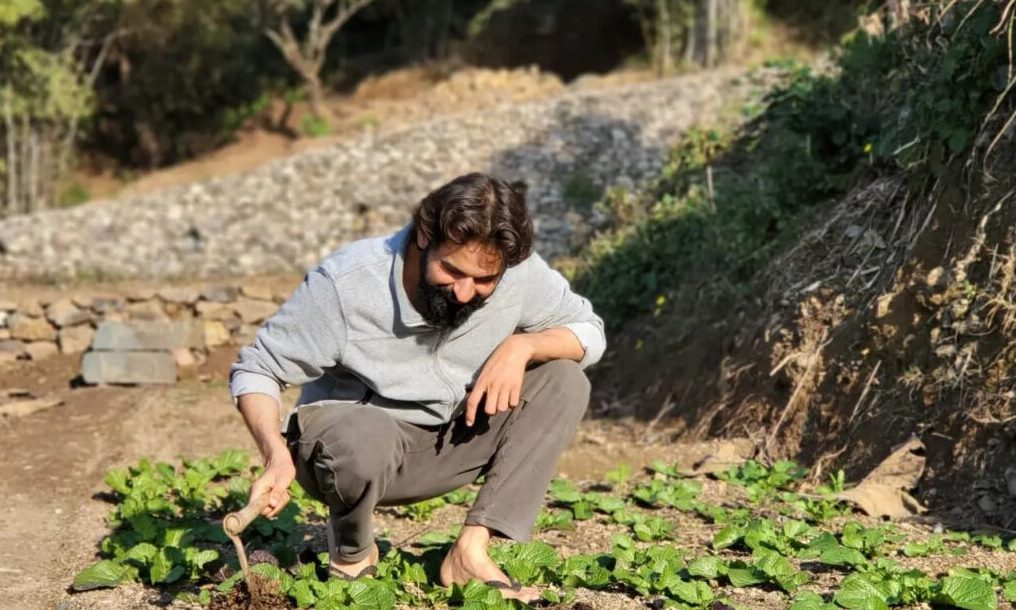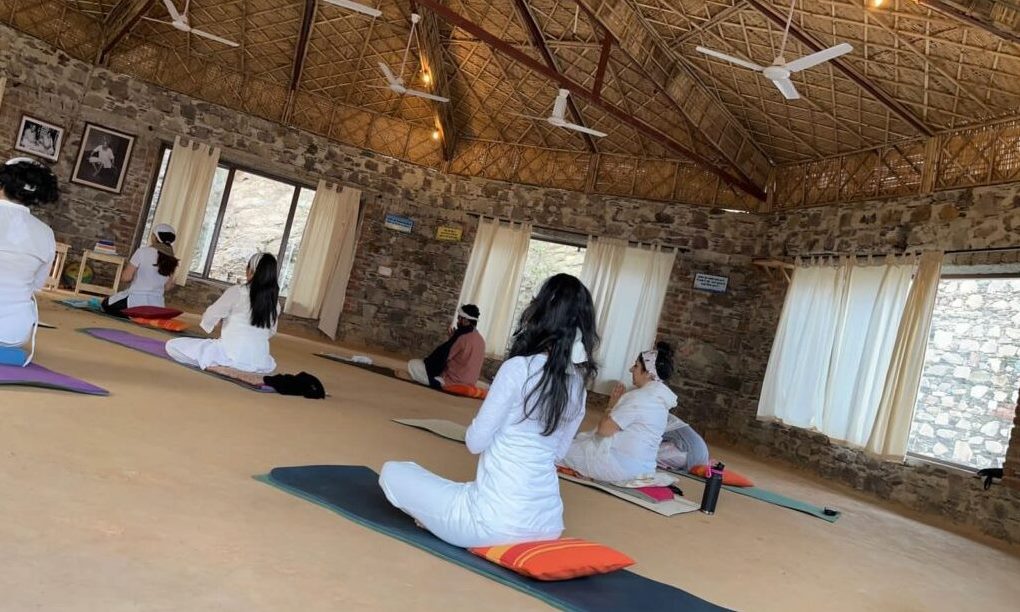 Sthira Tandava: 7 Day Retreat In Rishikesh
| Date From | Date To | Booking |
| --- | --- | --- |
| 10th July 2022 | 16th July 2022 | Book now |
7 Day Retreat In Rishikesh, India
| Accommodation Type | Price Per Person(*Early Bird Discount Available) |
| --- | --- |
| Shared Twin Room | 30,000 INR |
| Triple Share Room | 24,500 INR |
6 nights / 7 days accommodation on a twin/triple sharing basis
Healthy Ayurvedic Meals , Morning and evening tea
Classes on Asana , Pranayama and Meditation practices guided by the coaches
Excursions and Activities  – Village Walk, Trek to Waterfall / Nearby Lake
Retreat Goodie Bag
Travel to venue and back
Any personal expenses made at the property
Yoga Mats
Comfortable clothing for asana practice
Clothing for Pranayama , Meditation and other activities
Jackets/Hoodies appropriate for rainy weather
Shoes to go on trek, Slippers
Towel
Umbrella
Powerbank (May experience power cuts for 2-3 hours)
Water Bottle
This location is away from city shops and facilities. Carry urgent requirements like medicines etc.

Sthira Tandava: 7 Day Retreat In Rishikesh
Embodied Movements with Parveen
Sthira Tandava Movements class with Parveen will focus on the dance of Shiva with the grammar of Yoga asanas infused in a vinyasa style. This class is designed to bring out elements of the dancing Shiva and its relationship with the physical, pranic and emotional flow of the human body. The class begins with a practice of centering, to invite the mind to permeate the body and breath. Followed by Natural body movements integrated with myofascial hydration to enhance fluidity and mindfulness while moving. We explore asanas in different planes of movements related to the Dancing Shiva pose. Recovery pattern to come back home to the Silence within. Overall participants will learn to find balance with their psychic, breath and mind.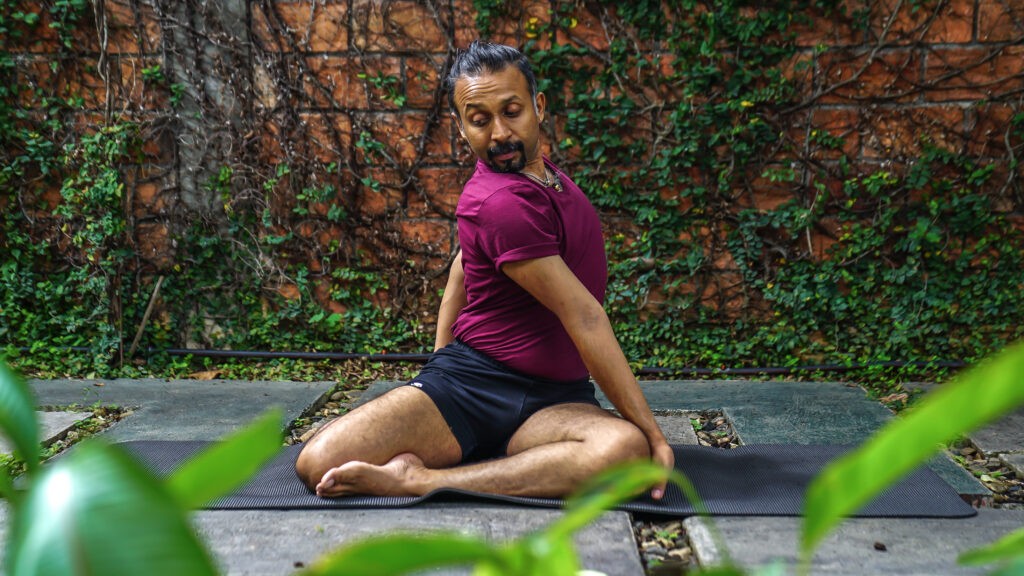 Dharana to Dhyana with Uttam
The yogic term for concentration is dharana, which means 'to hold the mind at one point'. In the yogic tradition, dharana belongs to the internal stages of raja yoga which is the path of mental discipline. Dharana follows the stage of pratyahara in which the mind is withdrawn from the external sensory objects and internalized. After separating the mind from the senses, the mind can be directed to go into deeper states of mental awareness. As the mental awareness deepens, when there is a total absence of sensorial awareness, then dharana takes place. Dharana helps to cease the flow of thoughts and brings great relaxation. With this mental training, we become objectively aware of our surroundings and our interactions with it. We are able to control the distressing negative traits of our personality, the negative thoughts and emotions, the feelings of anger, anxiety, frustration, depression and so forth. Uttam will focus on practices like Yoga Nidra, Kaya Sthairyam, Ajapa Japa, Antar Mouna and Chidakash Dharana during this retreat.
Vedanta Philosophy with Parveen
Atmastakam , participants will learn to chant this hymn and its meaning and its relationship with our pursuit to Happiness . This chant contains one of the primary mantras of Shaivism, the Soham Shivoham mantra ("I am That, I am pure consciousness") and is thought to promote a deeper understanding of one's true nature, as well as a connection to the universal source represented by Shiva). The name of this mantra comes from the Sanskrit atma, meaning the inner Self; satka, meaning "sixfold"; and Shivoham, meaning "I am Shiva." The Atmastakam Shivoham mantra is composed of six verses and is believed to have been written in the eighth or ninth century by Hindu philosopher Adi Shankara. It promotes the philosophy of non-dualism (the oneness of the inner individual Self with the Ultimate Reality). Also known as the Nirvanashatkam, the Chant of Shiva reflects this philosophy of non-dualism in its opening lines: "I am not the mind, the intellect, thought, ego or form of supreme being. I am not the ears, the skin, the nose or the eyes. I am not the sky, earth, light or wind. I am consciousness and bliss. I am Shiva, I am Shiva."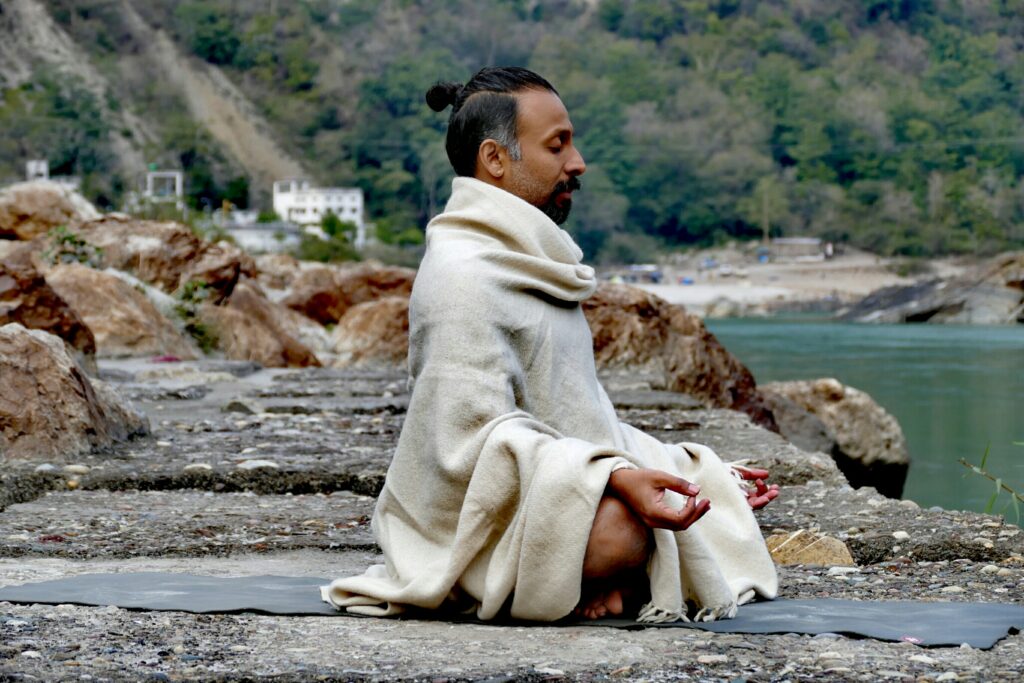 Yin and Yang represent two opposing forces that may actually be interconnected in the real world. While Yang represents action oriented Masculine energy in Yin represents the Creative, Intuitive and Feminine side. Yang energy is needed to nourish our Yin interior, and it is the gentler Yin qualities within us that balance our Yang intensities. In Yoga asana also we can see these complimentary polarities when we use the physical body – a tangible form to connect with our subtle body through breath and sensations. Ekta will guide you to visit this inner world of physical sensations, feelings and thoughts rising in the mental body in the Yin Yoga class. Yin Yoga is a quiet and stillness based practice where we hold floor based asanas for longer durations. The non movement and the time gives us an opportunity to go visit our bodies from within and understand the mind-body-emotion complex which continues to change. This practice helps us strengthen our ability to listen to the body and connect to the softer, invisible aspects of our nature.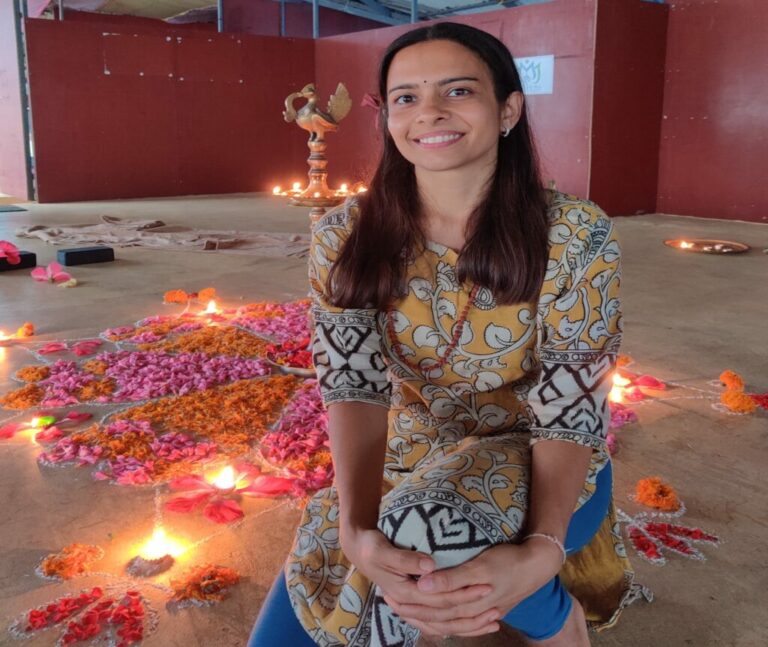 Active meditation with Kuldeep
Sthira Tandav active mediation class with Kuldeep will focus on the mind and its relationship with movements. We often desire a flexible yoga body but it is the mind that needs to be flexible. There are various sufi and yogic traditional practices which work on this aspect. Where we use the body to grow beyond the body. Videha , growing beyond the body. Meditation is a state of being which can't be tried , it happens when the mind is still. Overall participants will work on mind and its conditionings while experiencing the union within and outside.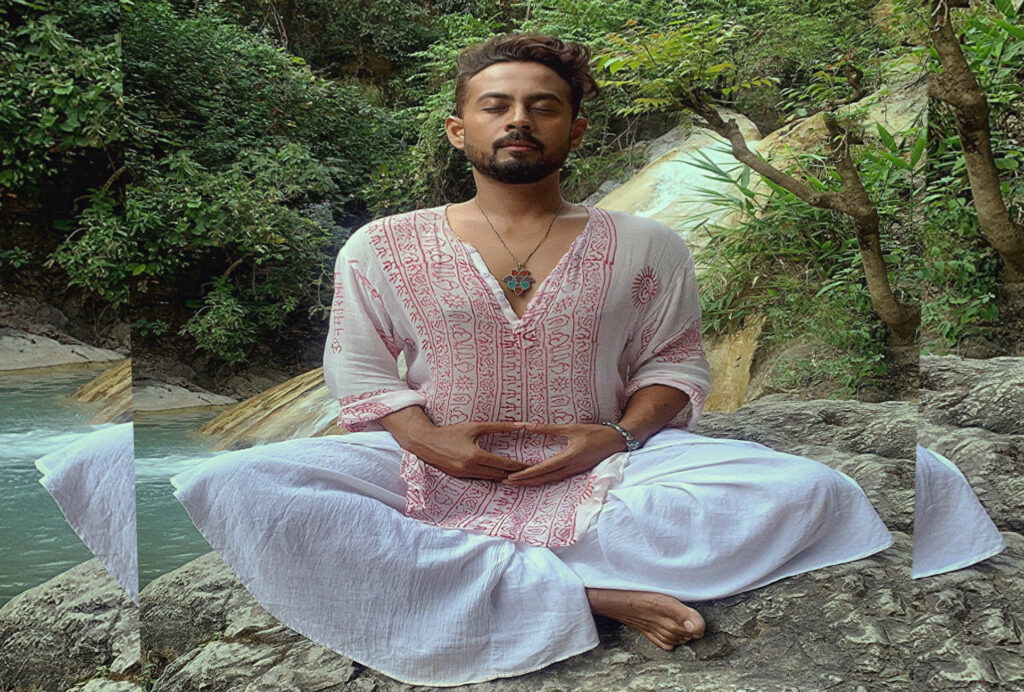 200 Hours Yoga Teacher Training Components
 Understanding of Antaranga yoga (internal practice of yoga)
Yoga Nidra (Art of Relaxation) 
Meditation on concentration and withdrawal of senses 
Kaya Sthairyam
Ajapa Japa 
Antar Mouna
Chidakasha Dharna 
Chakra Shuddhi
1. How to sequence a progressive class dynamic and restorative
2. Teaching Methodology
Beginning a Class
Classroom Management
Demonstration of Asanas in Class
3. Teaching Principles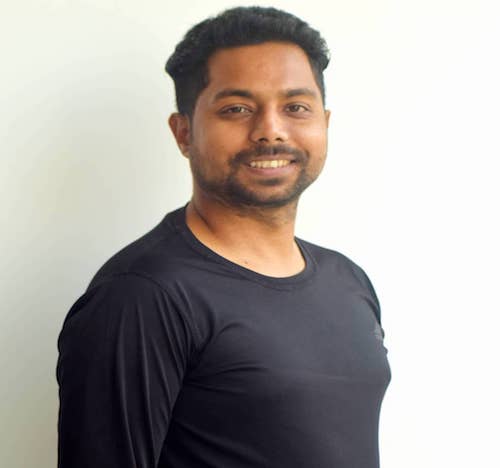 Uttam Ghosh – Founder
Hatha Yoga, Meditation & Pranayama Teacher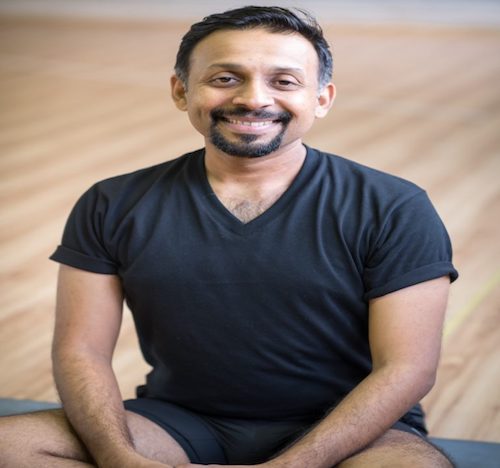 Acharya Shri Parveen Nair
Non-dual Philosophy and Embodied Yoga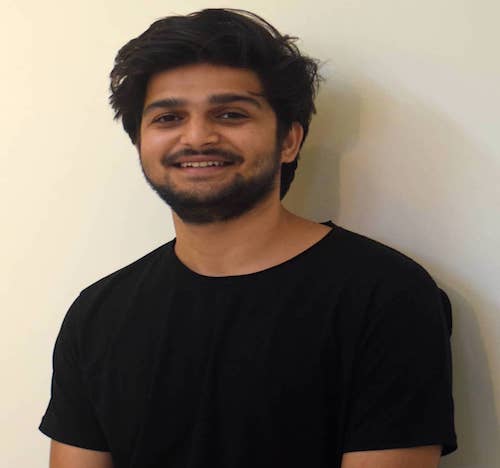 Ritesh Bhatt
Yoga Anatomy & Adjustment Alignment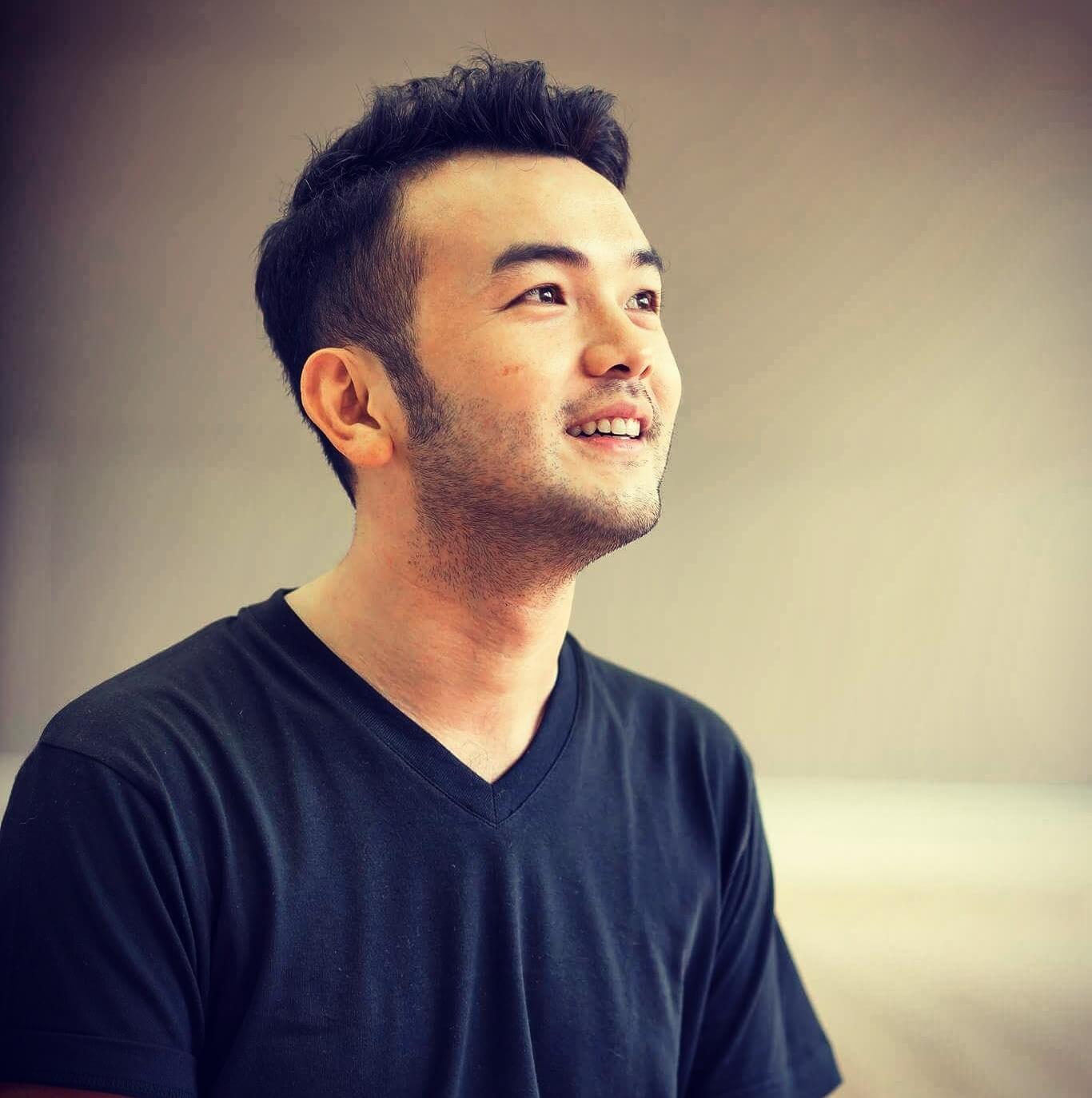 Louis (Ramana)
Iyengar Yoga - Yoga Anatomy and Physiology
Additional Activities & Excursions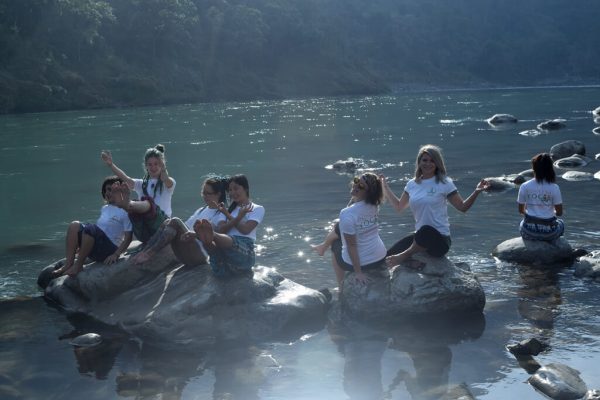 The FUN Fact! Get ready for a refreshing holy dip in the Ganges. We will take you down to the beaches of holy River Ganga for outdoor meditation and holy dip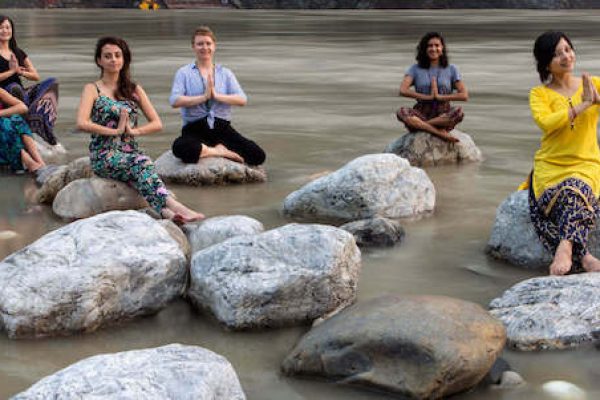 Walk to the Holy Ganges for Outdoor Meditation and much more to experience.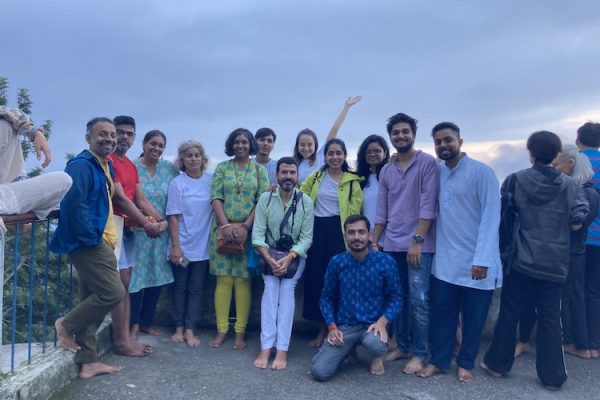 Engage yourself with guided excursions to sites of historical and yogic significance in the town (Rishikesh walks!)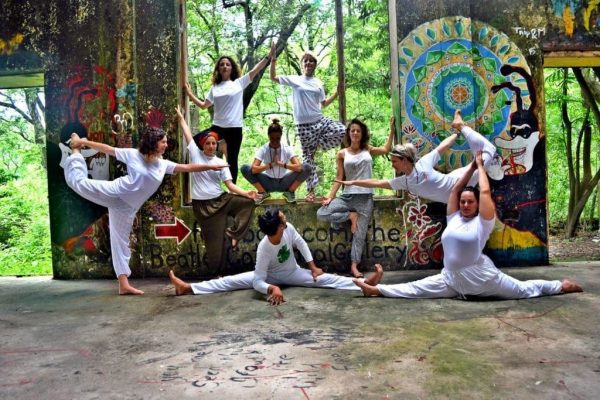 Caves! Visiting ancient meditation cave to experience its uplifting vibes!