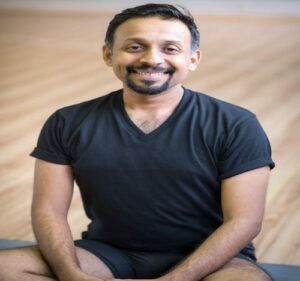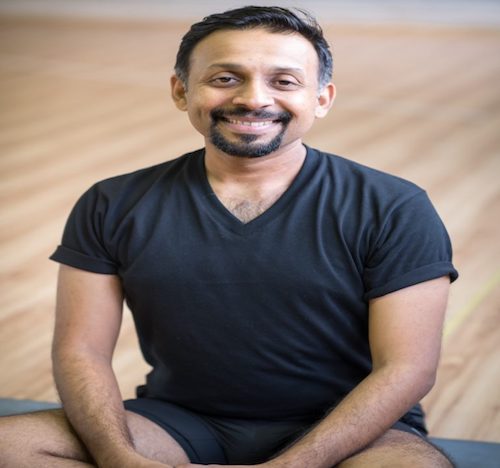 Acharya Shri Parveen Nair
Non-dual Philosophy and Embodied Yoga
A Teacher Beyond the Ordinary
Acharya Shri Parveen Nair is a uniquely inspiring teacher, he is best known for his ability to help students and teachers embody the spiritual practice of Yoga. He has refined his methods of teaching in the Advaita Vedanta school of thought. His non-dualistic approach toward Yoga has allowed his students to build an authentic Yoga Practice.
A Malaysian by birth, residing and teaching in the foothills of the Himalayas, a traveling Yogi Shri Parveen is also a professionally trained classical dancer in both highly revered classical Indian dance of Odissi and Barathanatyam
Since 2002, Shri Parveenji has applied himself assiduously in mastering this ancient art of wellness beginning with the Shivanada Yoga tradition and later trained under his mentor, the late Yogini Karin O'Bannon in the Iyengar Yoga Tradition in Rishikesh. Over the years, his Yoga journey of Swadhyaya (Self-Study) has led him to intertwine the physical practice of Yoga with the gloss of spirituality. His teaching is highly influenced by the teachings of the great Yogi Shri Bagawan Ramana Maharishi and Shri Nisargadatta Maharaja. Shri Parveen perfectly blends the sublime with the dynamic in his teachings.
Parveen brings something unique to the Yoga mat as he takes you through the somatic understanding of body-mind integration and mindful alignment. His technique is based on embodied movements and integrated movement design comprises functional movement elements that when combined have an alchemical result in the practice and daily life. His idea is to bridge the values of Yoga into daily life. He also infuses the practice of sensory awareness, a practice of using the senses to perceive time and space from moment to moment to stimulate rest and rejuvenation. 
Acharya Shri Parveen established and co-founded Yoga Sadhana, two Shalas in Malaysia, one in Shenzhen City China, and one in Berlin Germany.  The door of his Yoga Shala in Rishikesh, the world Capital of Yoga, is always open to aspirants who are seeking to explore the subtle undercurrents of Yoga.
Be it grasping the technical aspects of asanas, exploration of one's vital energy through Pranayama, surrendering to the surreal through meditation, letting oneself drown in the exalted flow of Kirtanas, or understanding the mystery of life in his Advaita Vedanta philosophy classes, Shri Parveen ensures that you have a life-changing experience.

The Yoga Self-Discovery Retreats conducted by Shri Parveen have now become highly popular. You are left spellbound as he presents a delicately interwoven panorama of the non-dualistic approach to every situation. His expertise in the field of Vedanta philosophy is reflected in his retreats as well as daily classes. What sets him apart as an extraordinary teacher is his prowess in deciphering the holy scriptures of ancient India and imparting the essence to his students.

Shri Parveenji also conducts Yoga retreats, Yoga Teachers' Training Courses, and Yoga Intensive Workshops internationally. He has worked with many yoga teachers and schools around the world and has been re-visiting these schools annually since then. Countries that Shri Parveenji often being invited for teaching are Greece, Spain, France, Portugal, United Kingdom, Costa Rica, Guatemala, Thailand, China, Korea, Indonesia, Philippines, and Malaysia apart from various parts of India